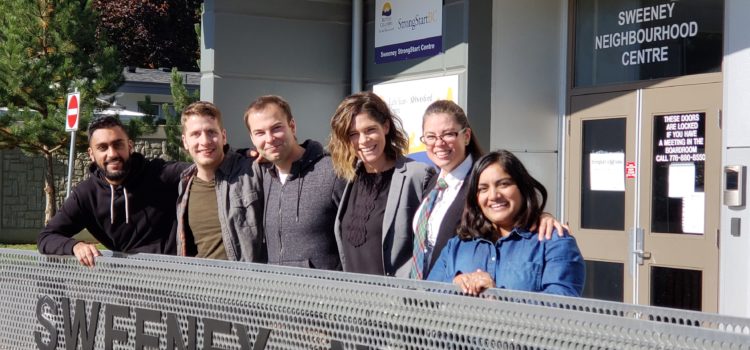 Office Staff
Anna McWhinney – Executive Director
Email: anna.mcwhinney@abbycommunity.com
Kelly Kelemen – Program Coordinator
Kelly started working with CACS in 2015 and continued on through the merger of both community schools. Currently, she is the primary Program Coordinator for ACSS. Kelly got to know our community school first hand as her two children attended many of our programs and events. She appreciates the meaningful work that is brought into the Abbotsford community through ACSS and feels it is an honour for her to be a part of the ACSS team. She is passionate about her work and loves bringing quality programming to the community. Kelly loves connecting with students, families, schools, and working with instructors, she makes it a goal to find the best program for each client and staff member. In her personal life, she enjoys cooking, going snowboarding, playing pickleball and hiking with her family and friends.
Email: kelly.kelemen@abbycommunity.com
Amanda Bamford – Program Coordinator
Amanda started working with CACS in 2016 as a Program Instructor. In 2021, she transitioned into a role as a Program Coordinator for ACSS. Amanda has a passion for helping others within the community as well as providing educational and social development for children and youth. She acknowledges how significant it is for children to develop positive role models and aspires to create programs which benefit both students and their families. Amanda loves creating connections with instructors, administration staff, and local families of Abbotsford. In her personal life, Amanda enjoys hairstyling and makeup, video/social media editing, cooking and baking, and staying active!
Email: amanda.bamford@abbycommunity.com

Hannah Groeneveld – Office Administrator
Email: hannah.groeneveld@abbycommunity.com
Board of Directors
Tara Kennedy

Chairperson
Ken Ambrose

Director
George Bryce

Director
Zsolt Kovacs

Director
Michelle Tanguay

Director
Cheryl Havens

Vice Chairperson
Shawn Hagen

Secretary Treasurer
Brittany Gardner

Director
Heather Nairn

Director